We have new chicks year round!
Check us out on Facebook.com/EUFGC for updates.
Chick Schedule is listed below
Over 60 breeds of chicks, ducks, and turkeys every year, many heritage breeds.
Standard breeds are sexed at 90% female unless marked otherwise. (bantams and ducklings are always straight run**) All chicks are immunized against the 2 most common strains of Mareks and all birds are NPIP certified.
We cannot hold or pre-order chicks, and all sales are final.
Raising livestock is fun and rewarding, but requires preparation and commitment.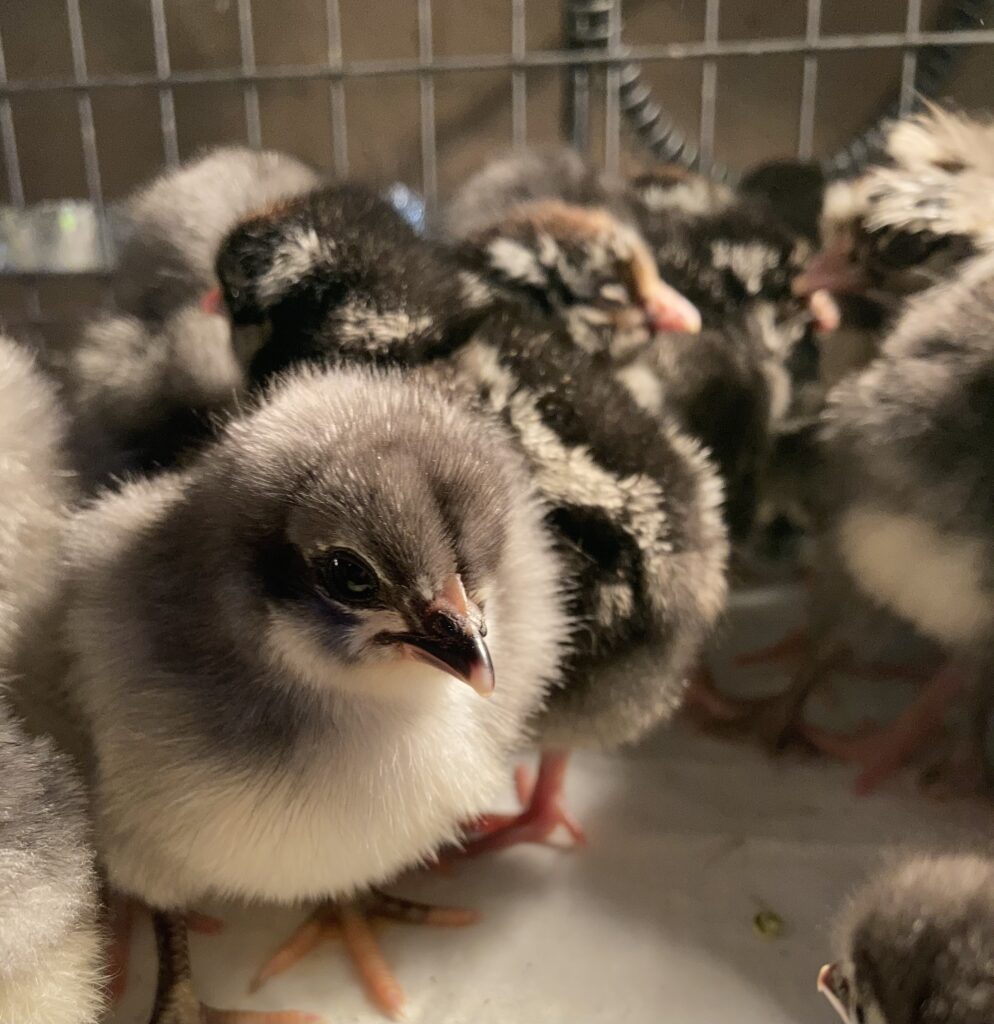 Prices: $6-9 for chicks depending on breed, ducklings are $9-12
2023 Poultry Policy
Due to overwhelming numbers of folks showing up the last 2 Fridays for chicks, we are moving back to an appointment system for picking up chicks on Fridays. Friday Appointments can be scheduled via this website starting at 10am on Wednesdays each week. Please check back then to fill out our chick appointment scheduling form. Once we are full of appointments, the form will be closed each week. We are also implementing a 6 chick limit moving forward to try to enable more folks to get some chicks. Please be aware, occasionally whole orders or breeds will be cancelled. We will update these changes on this page. Chick shipments from our supplier are booked months in advance and we cannot accommodate special orders. In order to be fair and try to ensure maximum number of people have a chance to get chicks we allow only 1 appointment booking per customer per shipment please. In the event of multiple bookings by the same customer, the customer will be allocated the earliest time slot they signed up for.
Chick Appointment Booking
Booking calendar will appear here at 10 am each Wednesday before a Friday chick day!
Chick Schedule 2023
Subject to change according to demand and hatchery limitations
All livestock sales are final.
March
Friday March 17th

Easter Eggers – SOLD OUT
Olive Eggers – SOLD OUT
Blue Plymouth Rocks Tints – SOLD OUT
Salmon Faverolles – SOLD OUT
Cream Legbars – SOLD OUT
Penedesenca
Black Maran Sex Links – SOLD OUT
Cayuga Ducklings*** – SOLD OUT
Friday March 24th

Production Reds
Black Australorps
Black Copper Marans
Assorted Giant Cochins
Light Brahma
Dark Brahma
Runner Ducklings***
Khaki Campbell Ducklings***
Friday March 31st

Blue Laced Red Wyandottes
Easter Eggers
Production Blues
Turkens
Barred Rocks
Barnevelder
April
Friday April 7th

Black Jersey Giants
Dominiques
Golden Sex Links
Mottled Java
Blue Plymouth Rock
Buff Brahma
Friday April 14th

Speckled Sussex
Sicilian Buttercup
Olive Eggers
Blue Laced Red Wyandottes
Lavender Orpingtons
Easter Eggers
Cayugas Ducklings***
Swedish Ducklings***
Friday April 21st

Rhode Island Reds
Production Blues
Giant Assorted Cochins
Black Copper Marans
Thursday April 27th – Turkeys!

Blue Slate
Narragansett
Bourbon Red
Royal Palm
Standard Bronze
Friday April 28th

Red Sex Links
Buff Orpingtons
Black Australorp
Blue Plymouth Tint
May
Friday May 5th

Easter Eggers
Silver Laced Wyandottes
Golden Laced Wyandottes
Blue Laced Red Wyandottes
Lavender Orpingtons
Delaware
Friday May 12th

Speckled Sussex
Rhode Island Reds
Mottled Java
Black Sex Links
Barred Rocks
Friday May 19th

Black Copper Marans
Salmon Faverolles
Cream Legbars
Red Sex Links
Lavender Orpingtons
Friday May 26th

Easter Eggers
Olive Eggers
Golden Laced Wyandottes
Silver Laced Wyandotte
Magpie Ducklings***
June
Thursday June 1st – Turkeys!

Blue Slate
Narragansett
Bourbon Red
Royal Palm
Standard Bronze
Friday June 2nd

Production Blues
Production Reds
California Grey
Giant Assorted Cochins
Friday June 9th

Buff Brahmas
Easter Eggers
Olive Eggers
Blue Plymouth Rocks
Cayuga Ducklings***
Friday June 16th

Black Sex Links
Buff Orpingtons
Lavender Orpingtons
Golden Sex Links
Khaki Campbell Ducklings***
Friday June 23rd

Salmon Faverolle
Speckled Sussex
Blue Laced Red Wyandottes
Runner Ducklings***
Friday June 30th

Blue Copper Marans
Easter Eggers
Rhode Island Reds
**Straight Run
Stay tuned for our 2023 poultry schedule!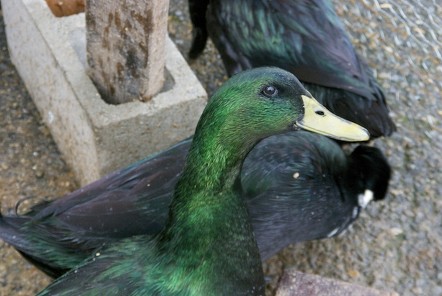 There's nothing quite like the peace of mind you get by raising your own livestock. Knowing exactly where your food is coming from, you can ensure that your family is getting the best quality, healthiest meat and eggs, from animals that are well cared for, and fed high quality feeds. We sell poultry all year. In addition, we also offer a variety of all types of livestock supplies to help make raising your animals easier.
Not sure how to get started? Stop in and ask one of our friendly staff members! We'll help you find everything you need to get started. Or check out our extensive book section for more in-depth information and resources.
Feel healthy and happy raising your own livestock
Livestock Supplies Include:
Chicks year round!
Ducklings
Turkeys
Wide variety of High Quality, Pacific NW Feeds, including tons of Organic options!
Feeders, Waterers
Brooder supplies
Veterinary Supplies
Chicken wire, netting
Books and educational resources
Local, Timothy, Alfalfa, & Orchard Grass Hay
Straw, Shavings
Stock-tanks
Minerals, salts
Bulk grain section