We have new chicks year round!
Check us out on Facebook.com/EUFGC for updates.
Chick Schedule will now be posted on our New Arrivals page. Visit it here.
Over 60 breeds of chicks, ducks, and turkeys every year, many heritage breeds.
Standard breeds are sexed at 90% female unless marked otherwise. (bantams and ducklings are always straight run**) All chicks are immunized against the 2 most common strains of Mareks and all birds are NPIP certified.
We cannot hold or pre-order chicks, and all sales are final.
Raising livestock is fun and rewarding, but requires preparation and commitment.
Prices: $5-7 for chicks depending on breed, ducklings are $8-10
2021 Poultry Policy
Due to recent unprecedented demand for our livestock, we have implemented new policies at Eastside Urban Farm & Garden. Our staff are essential agricultural workers and our policies are designed to insure both their, and our customer's health by limiting the number of individuals on site at any one time.
We encourage customers to do research to understand fully what's involved in rearing poultry before coming in to make a livestock purchase.
In order to ensure the safety of staff and customers on site we are implementing the following safety procedures on chick arrival days:
Our doors open at 10am. If chicks arrive on time (8am) we will be able to start releasing them at 11am.
We have an online sign-up schedule system to pick up new chicks, while maintaining occupancy limits in the store. Sign up starts the day before arrival each week. Usually that will be Thursdays at 10am.
Please do not come into the store for your livestock until your scheduled time.
Sales will begin at no earlier than 11 am to try to ensure the health of the livestock. All livestock sales are final.
Chick Pickup Signup
For our chick schedule, click here.
Our current chick inventory includes:
Blue Australorps, Black Jersey Giants, Red Sex Links, Black Maran Sex Links (Hatched 9/7)
Barred Rocks, Buff Orpingtons, Silver Laced Wyandottes, Cream Legbars (Hatched 9/21)
**Effective 9/23 – February 2022 we will be suspending our appointment booking. All chicks will be available on a first come, first serve basis. **
Please be aware that starting in February 2022 we will continue with our policy of having to make an appointment, through our website, starting at 10am on Thursday in order to come in the next day (Friday) for the new chicks that come in – any other day of the week will be first come, first serve.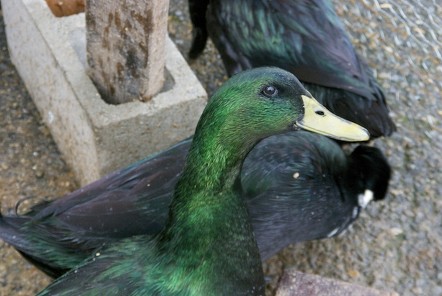 There's nothing quite like the peace of mind you get by raising your own livestock. Knowing exactly where your food is coming from, you can ensure that your family is getting the best quality, healthiest meat and eggs, from animals that are well cared for, and fed high quality feeds. We sell poultry all year. In addition, we also offer a variety of all types of livestock supplies to help make raising your animals easier.
Not sure how to get started? Stop in and ask one of our friendly staff members! We'll help you find everything you need to get started. Or check out our extensive book section for more in-depth information and resources.
Feel healthy and happy raising your own livestock
Livestock Supplies Include:
Chicks year round!
Ducklings
Turkeys
Wide variety of High Quality, Pacific NW Feeds, including tons of Organic options!
Feeders, Waterers
Brooder supplies
Veterinary Supplies
Chicken wire, netting, fencing
Books and educational resources
Local, Timothy, Alfalfa, & Orchard Grass Hay
Straw, Shavings
Stock-tanks
Minerals, salts
Bulk grain section